Taking over today's At Home With selections is esteemed tastemaker, producer and label owner, Ben Rau.
Cutting his teeth between the musical hotbeds of London and Berlin, Ben Rau's distinct, high-octane blend of disco, house and techno has seen him quickly rise the ranks to one of the most touted selected today. A powerhouse behind the decks as well as the production front, Ben holds a number of hit releases for the likes of Knee Deep In Sound, Cuttin' Headz and Fuse as well as his own highly acclaimed imprints, Inkal and Meta.
Ben Rau's selection of recent and all time favourites include Daft Punk, Bob Sinclair, Jimmy Iovine, Dr. Dre' and more.

Ben Rau - Live at Pitch Festival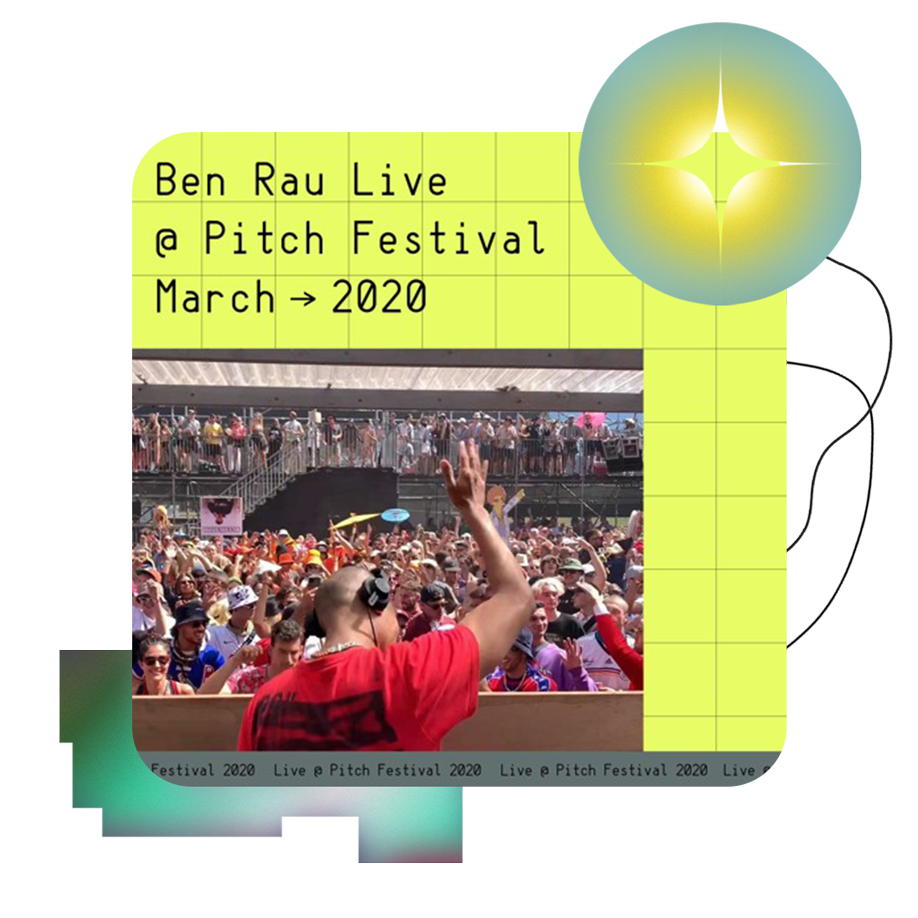 This mix was recorded just before the global lockdown at Pitch Festival Australia , it was really a special set I was running late for my set because the driver didn't know the way to the site , I arrived stressed a little late and then magic ensued everything came together and I connected with the crowd people who attended have written me many messages about the set and it remains a precious memory of better times.
I'm massively inspired by french touch house music and filter house. It's not considered a trendy genre currently but I love it. Many of my new productions are directly inspired by this time and Daft Punk were the innovators of that sound. Here they showed early promise to be superstars on the Essential Mix in 1997.