There are artists whose impact reaches the local scene, some who transcend globally and a very rare select few whose influence is so immense it echoes through generations, forever reflected in the music that came after. With the first lineup announcement for The Haçienda's debut at Tobacco Dock next Easter Good Friday consisting 5 names that easily fit the latter, in today's At Home With blog we shine a special light on two undeniable pillars of electronic music, Master's At Work: 'Little' Louie Vega and Kenny 'Dope' Gonzalez.

Masters At Work - Ministry of Sound: The Sessions 5 Mix CD 1995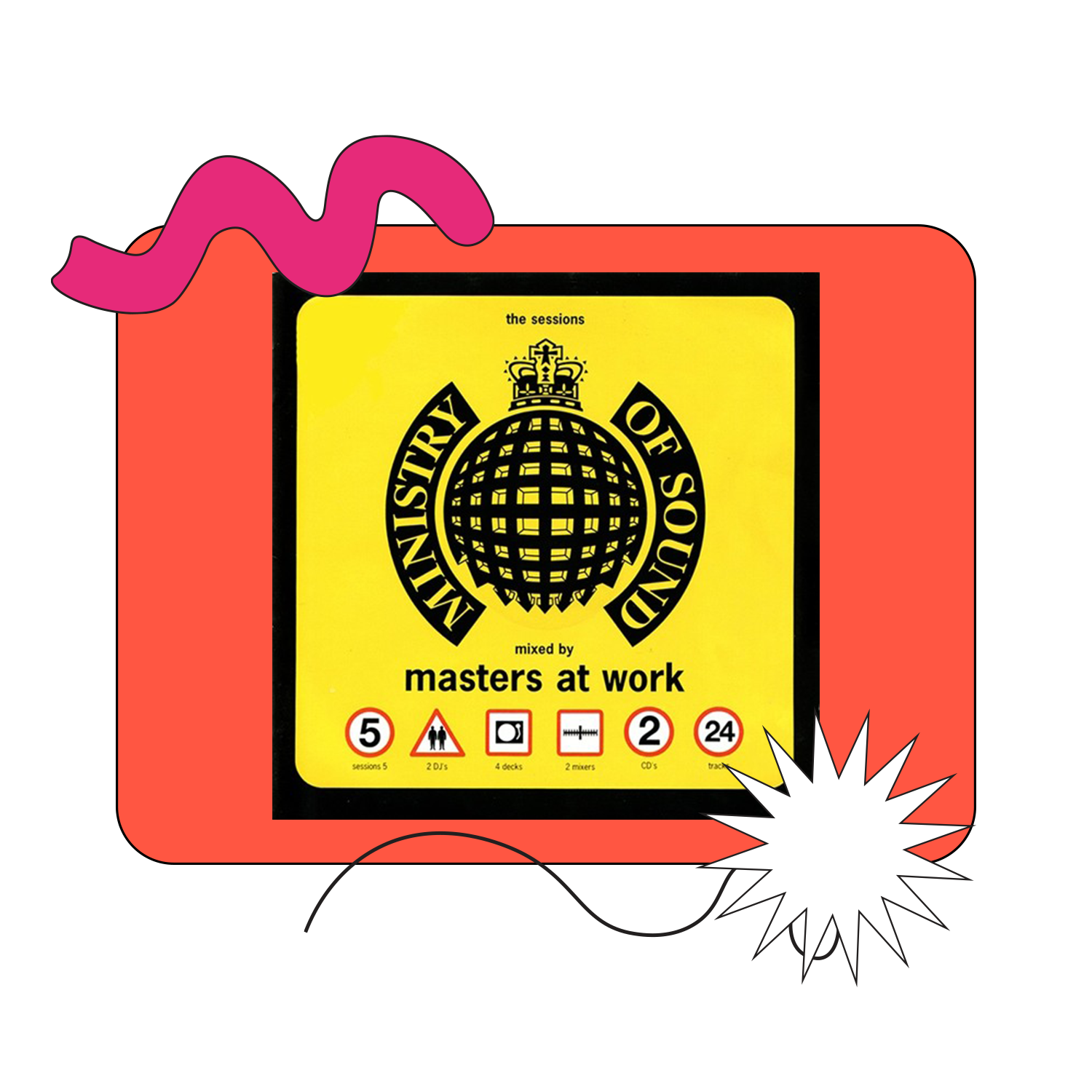 A path set in stone after hearing Larry Levan play at the legendary New York hotspot, Paradise Garage, Masters At Work began to make a name for themselves in the '80s with local house parties in Brooklyn. Drawing influences from disco, soul, funk, hip hop, reggae and Latin American folk in combination with house, they made New York feel like the centre of their sound.
By the mid '90s the pair had reached stratospheric levels, taking the 'underground' sound onto the radio and even topping the US charts with their 1993 hit "I Can't Get No Sleep" featuring India. Their 1995 mix CD for global powerhouse Ministry Of Sound encompasses perfectly the incredible energy the pair exude behind the decks.
There are few artists who have had such an impact on electronic music as Masters At Work and even fewer who have managed to stay at the top of their game across 4 decades. While the performances have become more selective, whenever the pair grace the bill of a festival or a rare club show, we are instantly reminded of their unparalleled ability to command the dancefloor and weave a journey that's both joyous and spiritual. Their outing at Dekmantel in 2017 is easily among the best ever recorded.