In deep: 5 Icons and 5 Rising Stars of Techno
Wed 26th Feb
Electronic music continues to expand at pace. Since the dawn of house music many derivatives have been spawned, and what once was a niche industry is now a global juggernaut. To their credit, many of the early innovators remain relevant today, despite them all starting out on unchartered territory.
As much as we hold legendary artists in high-esteem, the longevity of electronic music has always been driven by embracing the new. New sounds, new technology and new artists. That said, it's always good to have some balance. In the name of diversity, we're connecting the dots between the past, present and the future of our industry, with five names you know and five you definitely should know. Five icons, five rising stars. Let's go!
If you like Richie Hawtin, check out… 999999999
Richie Hawtin's legacy transcends music. Indeed, it is difficult to separate his contribution to technology and culture, when discussing his achievements. But we're going to try. Stripping away these sidelines, the fact remains that Hawtin has a near unsurpassable body of music to his name (and under various monikers). Much of that output was daringly experimental at its birth and many of the tracks are still considered boundary-pushing even until this day. Few artists can claim to have inspired others on the same level as the British-born Canadian mogul. Every techno fan will recall the first time they heard the acid-tones of his Plastikman project and the horizons it broadened.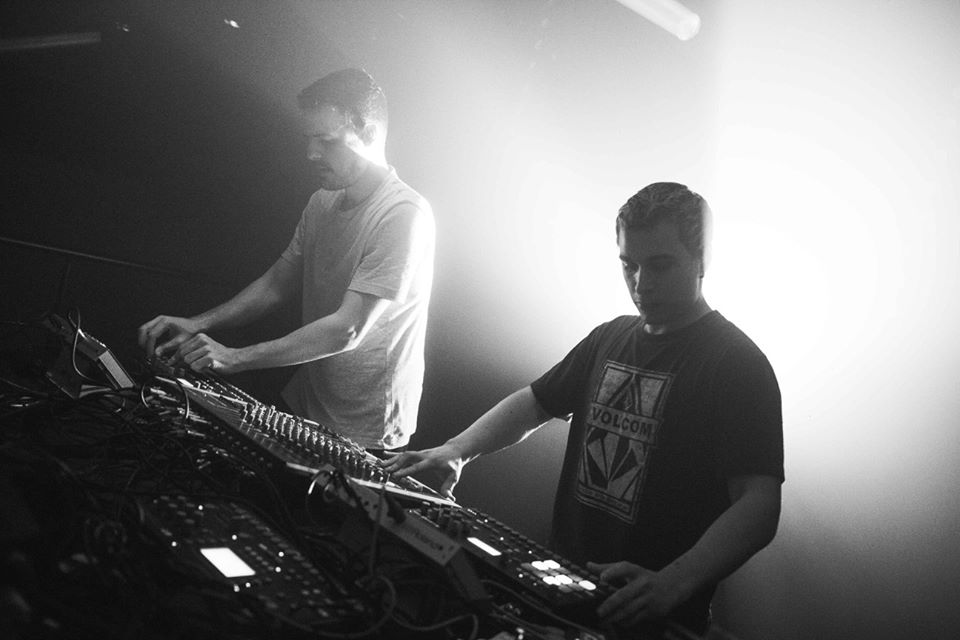 Fast-forward to 2020, and following in Richie's footsteps are an Italian outfit looking to advance the futuristism and curiosity that he holds so dear. 999999999 have only been active for four years, but already they are making bold statements with their productions and largely-improvised live show. Their mentality is rooted in the same belief of Hawtin's. Their hardwear is pushed to its limits on the understanding that most users only get a fraction of their capabilities out of them. It isn't just about performing music, but about searching for a sound that they've not yet come across.
Richie Hawtin is playing at Sphere on 29th February.
BUY TICKETS
999999999 is playing with Dax J at E1 on 14th March.
BUY TICKETS

If you like Ben Klock, check out… Adiel
When you mention the topic of favourite DJs, Ben Klock's name is regularly touted. At the same time, unlike other polarising artists, it's rare to find any agitators. Put simply, Ben Klock has earned widespread respect and adulation for never reneging on his principles. An artist whose profile is deserving of festival headliner status, yet who refuses to sell-out. Such a juggling act is impressive, though Klock makes it look easy. Head down and all about the music, he's also an anomaly in the sense that he has carved out a reputation in spite of being modest on the production front.
In a similar respect, Italian upstart Adiel started her own label as a platform for self-releasing. Danza Tribale orbits around her own material - material she felt was missing, while playing her own Goa Ultrabeat parties. Even to the present, she has rarely chosen to stray to another label - her 4-track July 2019 EP on ara a singular example. It says much for the mindset of these two artists. In an industry where it's never been easier to replicate a sound, make music from a formula and hot-shot it briefly to the top for five minutes of fame, how much more satisfying to developing your own sound and staying true to your artistry. History will remember the non-conformists after all.
Ben Klock is playing at Ministry of Sound on 28th March.
BUY TICKETS
Adiel is playing at Junction 2 on 6th June.
BUY TICKETS

If you like Adam Beyer, check out… ANNA
Today, Drumcode stands at the forefront of a global techno network. But it wasn't always the case. Adam Beyer has built his empire steadily for the last two decades, paying his dues and honing a distinct signature sound. Everybody knows a Drumcode track when they hear it. Unlike other labels that have pickpocketed a crop of talent who plied their trade elsewhere, Drumcode has been on the frontline of artist development, nurturing producers during their formative years and reaping the rewards later down the line. The loyalty has paid off in dozens of instances, from Enrico Sangiuliano and Layton Giordani, to Reset Robot and Dense & Pika.
Of the many proteges that have passed through the Drumcode doors, ANNA is currently the most exciting. The self-taught techno enthusiast has exhibited a willingness to put in the leg work to achieve her ambitions, starting from when she had to beg her nightclub-owner father for a DJ set. Her persistence would eventually wear him down. That determination is still evident in her career now. Even when she was on the cusp of blowing up, ANNA played the long-game, though even in those earlier days it was clear that her and Drumcode were the perfect match on paper. Inclusion on a V/A eventually came, followed shortly after by a solo EP. By this point, the face fitted, and the bookings for Drumcode events haven't stopped rolling in since.
Adam Beyer is playing at Sphere 21st March.
BUY TICKETS
ANNA is playing at Sphere 29th February.
BUY TICKETS

If you like Maceo Plex, check out… Zanias
Being one of the business' leading producers and remixers, Maceo Plex has an ear for a vocal. Often soaked in melancholy or posing existential scrutiny, his use of lyrics are often the difference-maker when setting aside his music from that of his contemporaries. Whether it's the rasping tones of C.A.R or the vocodered pitches of Röyksopp, Maceo Plex has found a way of manipulating them into altogether different beasts from their original format. Distorting them into hooks that retain their sorrow or introspection, yet somehow manage to instigate waves of euphoria on the dancefloor. This uncanny ability makes him one of electronic music's most celebrated and recognisable hitmakers.
It's obvious to see the similarity in the work of Zanias, though they are artists who differ in execution. Berlin-based Zanias was a frontwoman before she was a DJ/producer, and remains a vocalist who continues to lend her voice to others producer's music. Having worked in the studio with some of the scene's most accomplished artists, including I Hate Models, Kobosil and the fellow-featured Dax J (see below), Zanias' utilisation of her voice can be placed in the same universe. Haunting, warped and devilishly captivating. Regularly playing hybrid sets, you can experience her evocative vocals first hand whilst she DJs.
Maceo Plex is playing at Junction 2 on 6th June.
BUY TICKETS
Zanias is playing at E1 on 14th March.
BUY TICKETS

If you like Dax J, check out… Paula Temple
Dax J hasn't just swam against the tide, he's torpedoed through it. At a time when everybody was slowing the bpm down, Dax was ramping it up. That alone may have stalled his rise to prominence. But in cutting his own path, a cult around him grew. His journey into the consciousness of the wider audience took longer as a result, but the impact made a lasting impression, the shockwaves of which are still reverberating . Having complete artistic control has been paramount to his career. His label, Monnom Black is forged in his image. He almost exclusively releases his music via it, with the exception of the odd remix.
Paula Temple couldn't be considered a newcomer by any stretch of the imagination, but her approach of knuckling it and focusing 100% on the music definitely shares similarities with Dax J. If artists were booked on talent alone, then Temple would be finding herself headlining everywhere. Like Dax J, she picks and chooses her gigs. Most importantly of all, the ethos of the party must align with her own. Unconcerned with the distractions the electronic music industry too often throws the way of aspiring DJs, Temple is more than happy to let the music take the spotlight, while she stays in the shadows.
Dax J is playing at E1 on 14th March.
BUY TICKETS
Paula Temple is playing at Retextured on 4th April.
BUY TICKETS