Amsterdam based duo, Black Girl / White Girl, deliver a taste of their eclectic selection in today's takeover of At Home With.
Made up of Karin and Ty, the power couple have been gaining acclaim for their high energy, dynamic sets and refreshing approach to music. Holding esteemed releases on heavyweight labels Relief, Rhythm Trax and EI8HT, the pair's rave-infused dancefloor cuts have been supported by the likes of Eats Everything, Jamie Jones, Maya Jane Coles, Seth Troxler and Ben Sims, among others. Black Girl / White Girl's brand new EP, 'Extravaganzza', is out now on HE.SHE.THEY.
Read on for more on their latest release; alongside a selection of favourites from TRAXMAN, Octo Octa, Eris Drew, Kate Bush and more.

Black Girl / White Girl - Extravaganzza EP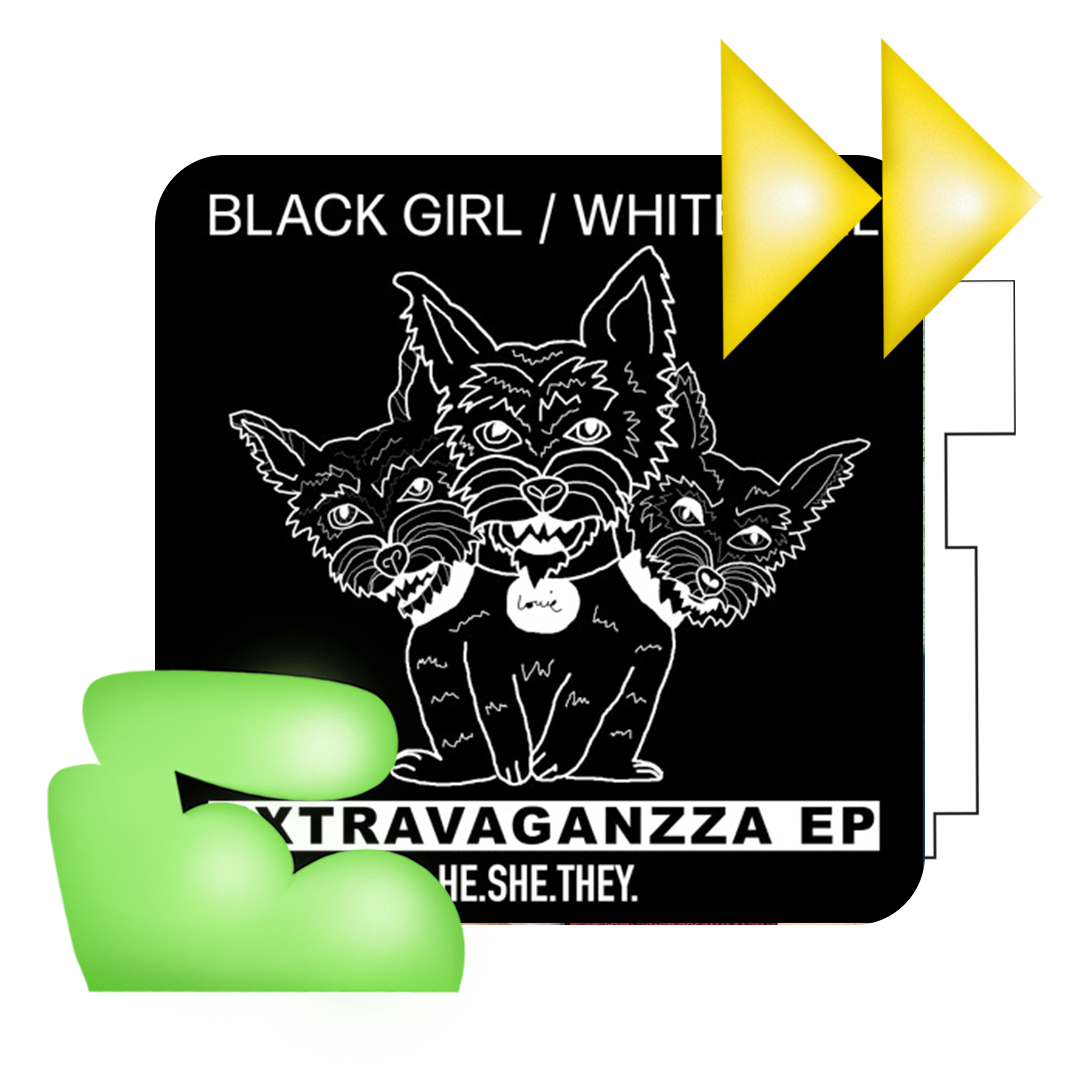 Extravaganzza is our first EP of 2021 and we couldn't be happier that it's coming out on HE. SHE. THEY. We really vibe with their message of inclusivity, individuality, experimentation, and open-mindedness, so we feel right at home here. We haven't had the opportunity to visit one of their raves yet, but we've heard amazing things and can't wait to experience the HE. SHE. THEY ambiance in full effect. As for the tunes, get ready for some proper freaky techno because we are serving it!
An insanely good compilation by one of our favorite recent discoveries. System 108 is a Moscow based collective led by Evgeniy Mashkov, and the music they release is an absolute trip from beginning to end. With styles ranging from techno, disco, house, and breakbeat, it's all lovely, on point, and entirely unique. Right up our street.