In today's At Home With we catch up with Prospa.
Bringing early rave influences to the modern dancefloor, the electric pair have been on a monumental rise since bursting on the scene in 2018. Releasing transcending hits like 'Prayer' and 'Ecstasy (OVer & Over)', they are at it again with their latest EP, 'Rave Science Vol. 1'. The first in a series of projects, the 3 tracker features two cascading club cuts from the London-based duo alongside a heavyweight collaboration with DJ Seinfeld (watch the brand new video for it here).
Prospa's selection includes The Chemical Brothers, Moderat, Kessler, Hermeth and more.

A Recent Standout Mix:

Kessler and Prospa - Rave Science Virtual Warehouse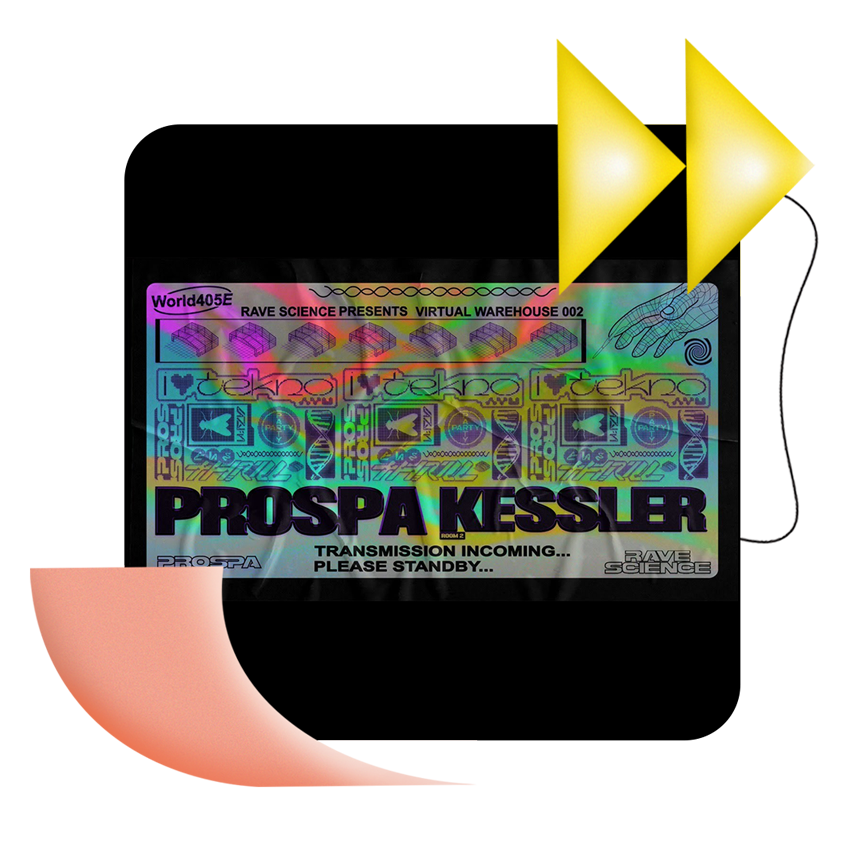 During lockdown we worked with genius animator Petter Schölander, who helped us create two 360 degree virtual raving experiences. For us this was an interesting space to create for. We were able to expand the set into what we felt was a unique sonic journey for us. We've selected the second and most recent one which was just before New Years 2020 - for this one Petter built part of the world we had for the visualiser for our song 'The Thrill' into this VR warehouse space, it honestly blew our minds. For the actual mix, Kessler opened the show and honestly he smashed it to pieces so we really recommend this as our standout mix.