Introducing The Resident Advisor Red Room At Junction 2 2020
Fri 28th Feb
Eighteen years is a lifetime in dance music. It's long enough to become the go-to resource for the underground and long enough to learn how to throw a rave that's hard to remember but impossible to forget. Resident Advisor has been serving dance music since 2001, and its years of unparalleled knowledge are just one of the reasons we're so excited about the brand-new stage we've created in collaboration with them for Junction 2 2020 – The Resident Advisor Red Room.
For the first time since 2016, we've taken the step of totally redesigning one of Junction 2's structures, so it had to be done in combination with people who share our belief that the dancefloor deserves better than plastic tents and leaky sound. With LWE's focus on high-end production and sonic dynamics, The Resident Advisor Red Room will be a rave environment where festival excitement meets the intimacy and energy of a world-class nightclub. Connecting the dancefloor and the DJ in a direct spatial relationship, The Resident Advisor Red Room has been considered from every angle to create an immersive experience where dancers are not just observers of a performance but enveloped in the moment.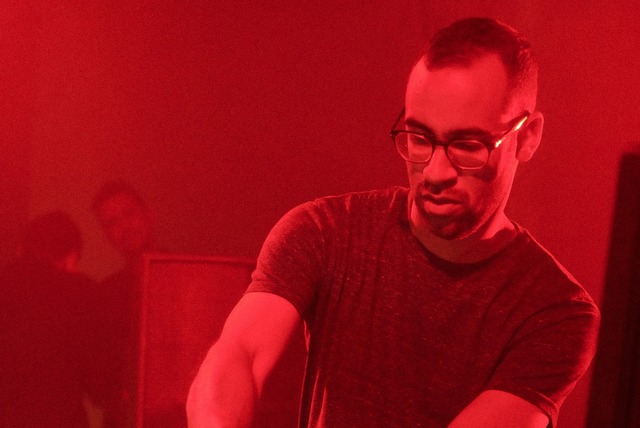 Friday's lineup in The Resident Advisor Red Room reflects RA's spectrum of their editorial output. After a long hiatus, Fatima Yamaha will make a highly anticipated return to live performance with a set that promises to cover unheard new music as well as the material that made him a synthesiser superstar. He's previously made gorgeous boogie and slow-burn, heart-shaped house music, so we can't wait to hear what the future sounds like. Showcasing the other end of house's emotional range, Honey Dijon will be firing her cannons of joyous, rowdy energy over The Resident Advisor Red Room crowd. The infectious vibrancy of Honey's performances has made her one of the world's most in-demand selectors in the last few years, a plaudit which she seems to earn a little more with every set.
Heading up from down under are the Kiwi brothers known as Chaos in the CBD. Having broken through to great acclaim, Ben and Louis Helliker-Hales have become not just sought-after producers but consummate DJs too. Much like the music they make, their sets run a line between hazy house, rough acid and afro tracks heavy with drums and mystery. Yu Su and Zozo are two more names who bring some internationalist flavour to Boston Manor Park. Chinese Canadian DJ, Yu Su, juxtaposes blobby acid with hi-NRG disco, while Turkey's Zozo explores the dark alleyways where murky electronics meet minimal wave frigidity.
Saturday in The Resident Advisor Red Room delves deep into house with a wide-ranging lineup that covers the genre's most high-profile performers alongside some of its most exciting young talents. No stranger to Boston Manor Park, Dixon will make his third consecutive appearance at Junction 2, a fact that's testament both to his talent and to the level of love he always receives from the dancefloor. The Innervisions boss will doubtless turn his Resident Advisor Red Room set into a roadblock moment through intricately layered house tracks that swirl with emotion and drama. In addition to the exciting back to back sets taking place across both days, Saturday in The Resident Advisor Red Room will feature a giant triple-header between Avalon Emerson, Dr. Rubinstein and Roi Perez. They're known individually as techno selectors of technical excellence and uncommon variety, but the intense party vibe we expect them to create together will be one of those iconic Boston Manor Park moments.
The Resident Advisor Red Room will also have its own live performer in form of lo-fi house hero, DJ Boring. He's cemented his 2016 breakthrough with a continued run of records lush with synths, squashy acid and dancefloor-friendly drums. The Irish DJ duo of Brame & Hamo will also join us for a debut set of lively tech house that draws on electro and gritty techno to anthemic effect. Finally, Kiara Scuro also visit Junction 2 for the first time, although with their growing reputation for grinding a hot, sensual sound out of shivery industrial music it might not be the last.
THE RESIDENT ADVISOR RED ROOM
FRIDAY 5TH JUNE
ARTISTS IN ORDER OF APPEARANCE

Fatima Yamaha Live
Honey Dijon
Chaos in the CBD
Yu Su
Zozo

SATURDAY 6TH JUNE
ARTISTS IN ORDER OF APPEARANCE

Dixon
Avalon Emerson B2B Roi Perez B2B Dr. Rubinstein (Extended set)
DJ Boring Live
Brame & Hamo
Kiara Scuro